Dear SDAŠ friends and members,
ELOPE Volume X – Autumn (2013): Studies in the English Language and Literatures in Slovenia (Eds. Smiljana Komar and Uroš Mozetič) is now available online (http://www.sdas.edus.si/vol10-2.html).
If you're a SDAŠ member and haven't received your printed version of the journal yet, don't worry – it's on its way!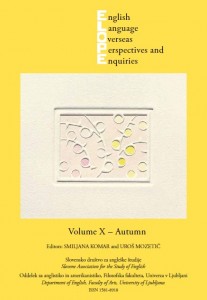 (Skupno 9 obiskov, današnjih obiskov 1)